 Turning Faith into Action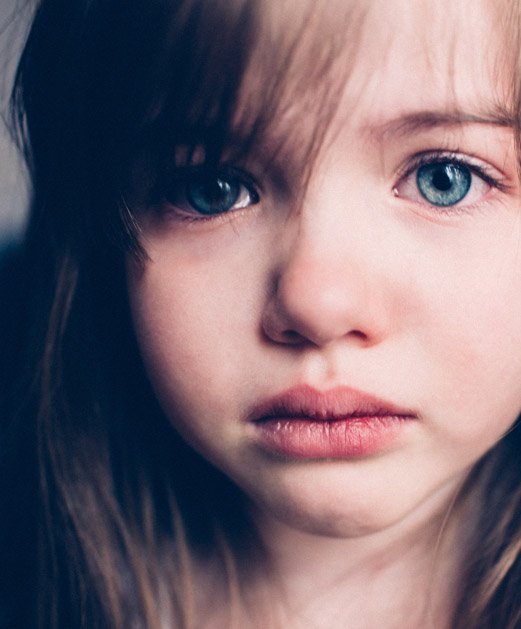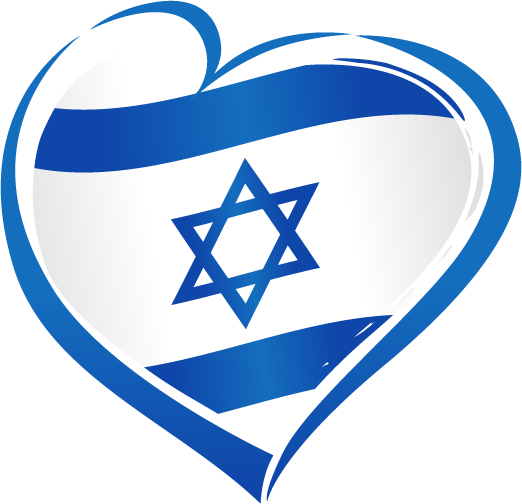 "Sometimes, I am so afraid and feel all alone that I can't stop crying at night. I don't understand why these bad things have happened to me ... I just want to be happy and safe."
Aren't children supposed to feel secure and happy? Shouldn't they expect to be cared for and loved by the adults in their lives? Unfortunately, for far too many children, this is not their reality. For over 80 years, Emunah (which is the Hebrew word for FAITH) has been the safe haven and loving home for hundreds of thousands of Israel's most vulnerable, abused, and at-risk children, women and families.
The children, who have been removed from their homes by court order due abuse, neglect and/or abandonment, come to live at one of Emunah's five residential homes.
Whether child or adult, when people come to Emunah, their world is transformed. They are no longer subjected to abuse and neglect, nor shame and humiliation. Instead, they are surrounded by the highest caliber of loving and professional staff, all dedicated to their welfare and safety. Through the power of FAITH, Emunah helps transform their lives, empowering each person with the ability to move forward to a brighter future.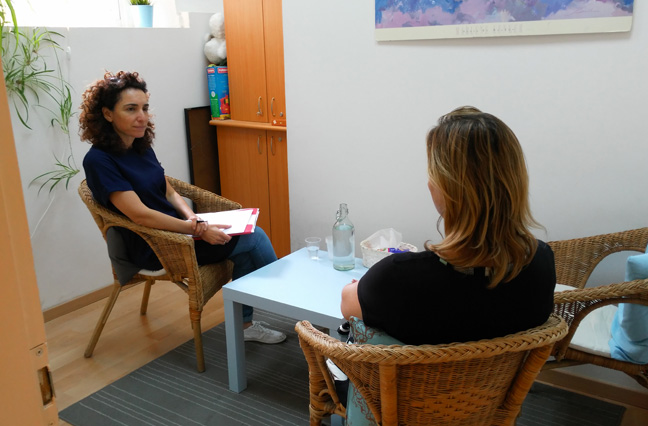 Emunah Family Crisis Counseling and Therapy Centers
"I knew I needed help… I was crying every night and afraid… Afraid that one of my children would be killed in a terror attack." 
Emunah operates 11 specialized crisis trauma and family counseling centers offering therapeutic intervention, psychotherapy, group therapy and supplementary medicine for individuals, couples and families.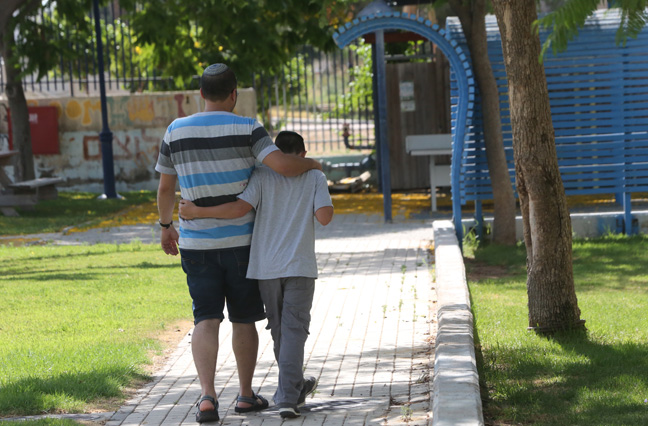 Emunah Residential Children's Homes
"One night I went in to ask my mother for a hug and a glass of water… Instead, I saw my father stabbing my mother to death Right in front of me she died. Why did he do it? I miss her every day."
Each child that comes to live in an Emunah Children's Home has a story. Some can express it in words, while others can only convey their past traumas through their tears and the haunted looks in their eyes. In many cases, these children have suffered intense mental and physical abuse at the hands of their parents who, themselves, suffer with severe mental illness and drug addictions. Emunah's Job: To help each child heal and become whole again. To give them the FAITH that there IS A BRIGHTER TOMORROW.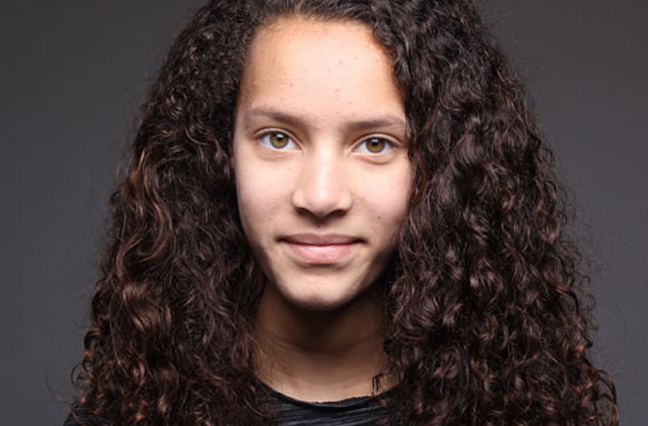 "When my family came from Ethiopia it was very hard. We did not speak Hebrew or understand the culture. I was sent to school… I hated it. I could not follow anything, and the kids made fun of me. Finally, I was sent to an Emunah School. It was amazing! Now, I will be going to university. I am the very first person in my family to not only graduate high school, but go to University!"
The Award Winning Emunah High Schools are best known for their wide variety of courses, which include: art, drama, music, computers, Judaic religious studies and, an advanced STEM (Science, Technology, Engineering and Math) track. The dedicated teaching staff utilize innovative and engaging pedagogical methods to develop the appropriate curriculum for each student, including, additional tutoring and support, when needed. Many of the 1,100+ female students come from refugee/immigrant families and live in severe poverty. Quality education offers them the opportunity to obtain advanced education, helping them to break the cycle of poverty and familial dysfunction they are all too familiar with.
CHILDREN IN 125 DAYCARE CENTERS
CHILDREN IN 5 CHILDREN'S HOMES
FAMILIES USING 11 CRISIS CENTERS
STUDENTS IN 4 HIGH SCHOOLS
STUDENTS IN EMUNAH COLLEGE
It may look just like a game to many of us, but for the children residing in one of Emunah Israel's five Residential Youth Homes, it is a chance of a lifetime to become an "All Star." No, they may not get basketball scholarships to prestigious universities or, be drafted into the NBA, but they are given the chance to succeed and feel confident in their abilities and self-worth – becoming their own All-Stars. Providing quality physical fitness and sports opportunities in a therapeutic and fun environment, is the hallmark of Emunah's holistic approach to helping the children heal from the trauma and abuse they often suffered prior to joining the Emunah Family.
"It feels like a miracle… I am so lucky to be a student at Emunah and get the support and tutoring I need to graduate this year. Now, I will go to university and study in the biomedical field. I hope to get a good job when I graduate, because there is no one else to take care of my parents and siblings except me".
Are YOU ready to rise up and put YOUR FAITH into action on behalf of the children and families of Israel by joining the Emunah Challah Bake challenge?
Emunah Challah Bake is an interactive event bringing together the Christian and the Jewish communities on behalf of the children and families of Israel. This will be a night of making and breaking bread together! For thousands of years, Jewish women have made Challah bread. It is one of the mitzvot/commandments (Numbers 15:19-20, Deuteronomy 8:3) and it represents a beautiful synthesis of spirituality and physicality.
At this event, participants will enjoy the beauty of prayers and dance, make their own Challah to take home, and learn the spiritual significance of Challah.
Registration fees collected will go straight to Emunah, a non-profit social action organization in Israel that helps to transform the lives of Israel's most vulnerable and at-risk children and families through the power of faith and love.
"The Hebrew word Emunah means faithfulness, fidelity, loyalty, not walking away even when the going gets tough, trusting the other and honoring the other's trust in us. That is what Emunah provides, each and every day, for thousands of disadvantaged children and families across Israel through its network of residential homes, high schools, day care centers and therapy and counselling centers. In doing so, Emunah provides these children with the foundations upon which they can build their lives, knowing that whatever challenges they might face, they will not do so alone. It is helping to create bonds of community where none previously existed. It is being there for Israel's most vulnerable at times when they need it most."
"Working with Emunah is a great way of empowering young Israelis to fulfill their full potential in life, giving the underprivileged equal footing with the rest of society."
"Having been a ward of the State of Tennessee as a teenager, I well understand how important it is to have a safety net of deep resources available for children, young people and families in these types of circumstances. I was very broken from the horrible things I had been exposed to. As long as I did not have adults loving me and supporting me right where I was I couldn't even imagine that I had any other path than the broken one. And, that is exactly what Emunah Israel is doing - healing hearts and providing a safety net for Israeli's in need... I whole-heartedly support them and their activities knowing firsthand how life changing they are."
"Emunah Israel has been doing great work with the disadvantaged children of Israel for many decades. Not only are they respected widely in Israel, they have received past grants from major philanthropic organizations such as the International Fellowship of Christians and Jews (IFCJ). Yet, not content to just retrace the well-worn paths of others, I am impressed by their new and innovative Challah Bake project, that has found a unique way to bringing Christians and Jews together for an event that is not just meaningful, but truly fun! Bravo!"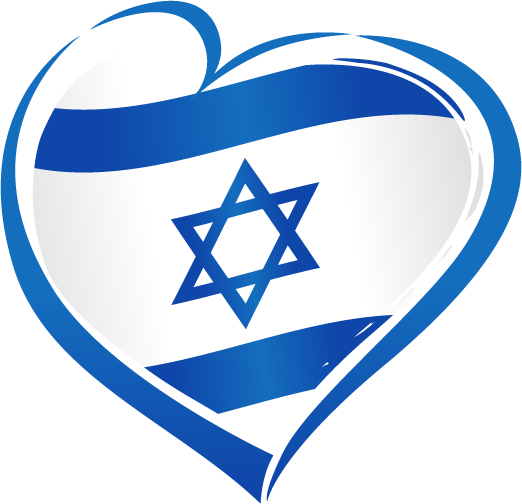 "And I will Bless them that Bless you...And in you, shall all the families of the earth be Blessed"
$15 – Weekly supplement meal program in Day Care Centers
$35 – New pair of shoes for one child 
$55 – After school activities for one month (art/dance/martial arts)
$90 – Shabbat & Holiday food basket for low-income family
$150 – Weekly tutoring for students in need
$250 – Monthly parent/child weekend activity and therapy session